Customer service is an integral part of every business's success. The best companies have been doing it well for decades, responding to complaint letters and picking up the phone.
Times have changed though.
Over the past 4-5 years, the amount of people turning to social media for customer service has grown substantially. The growth has been so substantial that a recent study found that social media was the preferred channel for customer service: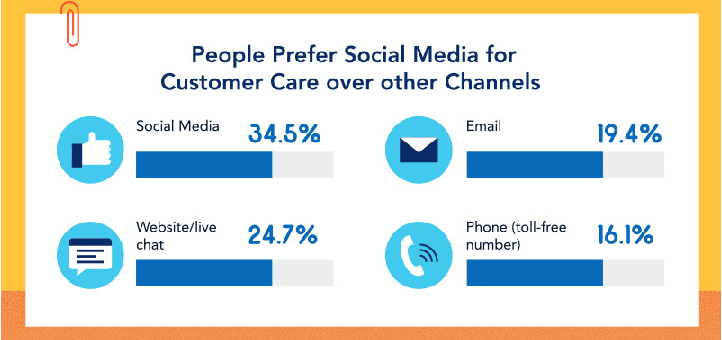 What are the main benefits of using social media for customer service?
With so many companies pushing out their products and services through social media platforms, it only makes sense to manage your customer service through those same channels. After all, if you expect people to buy from you because they saw your product or service on a social media channel, then the least you can…